Contact Us
Philip J. DeCaprio Jr., CPA/ABV/CFF, CRFAC, CVA, DABFA
President/Treasurer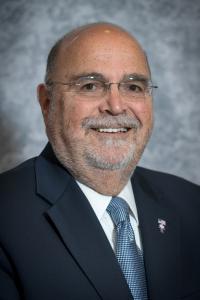 Telephone 203-488-6374 ext. 11
Fax 203-488-4519
Email
Loading Email...
Philip J. DeCaprio, Jr., is President/Treasurer with more than forty years of experience in public accounting serving entrepreneurs and business owners. He is in Charge of the firm's Business Valuation and Litigation Services Group. He has been called upon to render expert advice and testimony for both plaintiffs and defendants on areas such as business valuations, damage assessments, lost profit calculations, matrimonial matters, shareholder disputes, malpractice matters and the sale or purchase of a business.
A frequent presenter and consultant for CPA firms and numerous professional and civic organizations throughout the country, Phil has spoken on various accounting, tax and litigation and valuation topics including valuing a business and family law.
Phil received a B.S. from Quinnipiac University. He is a member of the American Institute of Certified Public Accountants (AICPA), Connecticut Society of Certified Public Accountants, The National Association of Certified Valuators and Analysts and the American College of Forensic Examiners International. He is past president of the Connecticut Society of Certified Public Accountants, member of Connecticut State Board of Accountancy from 1999 to 2014. Former chair of Ethics Oversight Board of National Association of Certified Valuation Analysts and former chair of the Peer Review Committee of the Connecticut Society of Certified Public Accountants, frequent speaker and consultant to CPA firms throughout the country recognized as a outstanding discussion leader. Phil is also very active in his community serving on several boards and organizations.
Specialties
Forensic accounting, business valuations, and litigation support.